Brawlhalla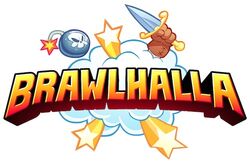 Brawlhalla is a free-to-play fighting game created and developed by Blue Mammoth Games and published by Ubisoft for Microsoft Windows, macOS, and PlayStation 4. It released as part of Steam's Early Access on April 30, 2014. An open beta was released in November 2015 before the full release was launched worldwide on October 17, 2017.
Brawlhalla will always be 100% free to play, with no pay-to-win advantages and no in-game purchases to keep you from the action.
A 2D platform fighter where the best of the baddest-ass warriors in history battle each other in an eternal tourney of champions for bragging rights, infinite mead, and the pure pleasure of delivering a beatdown. Includes online 4 players free for all, team games, custom games, and local play options.
Currently, there are 5 available game modes in this game: